From left to right: Ron, Karen, Linda, Cindy, Kate, Kathy, Mike.
Whether a loved one has passed away, or if you are simply planning for the future; once you request the services of Fairfax Memorial Park, we will immediately put our experienced cemetery professionals to work for you. A single, dedicated individual will stay in contact with you every step of the way and guide you through the decision-making process. He or she will carefully explain your options, make recommendations at your request, take care of all the small details, and ensure that you and your family's personal touch is always present.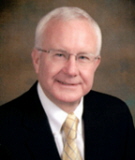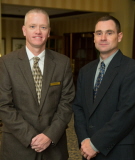 Grounds Staff
Our grounds staff is led by Ed (Superintendent) and Brian (Asst. Superintendent). They, and their 15 man crew, conscientiously care for the needs of our families during the interment of their loved one. They are also responsible for the endless task of maintaining our beautiful cemetery grounds.